We have a Solution to fit your needs
The following sections provide some basic information to help you get started.  However, we're not limited to what we have here. We also draw maps, design T-shirts and Power Point presentations, you name it and we'll develop it. If you have questions, please give us a call (585) 880-1769 or send us an email to get a free quote.
Let's get started!
Pricing
Our work is custom to each client, built to meet your specific needs.  We try to avoid the "cookie cutter" approach to anything we do; as a result our pricing is on the consultant level only.
The more relevant information you can provide us, the more likely you will receive an accurate quote, resulting in exactly what you want for your vision.
Working Process for Graphic / Web Design
Our working process may differ due to varying projects. However, we have a basic guild line in working with our clients.
After the client has accepted our bid - we will:
Schedule a design interview to get the fine details of the project hammered out.
We will set up "Pathways" for the client to provide content for the project.
The conceptual and creative process will continue until we have a 1st draft layout, which will subsequently be delivered to the client to review.
From 1 draft update to approval:
Dynamic web site development will commence to the point we have a demo site for the client to review (web project only).

Polishing and tweaking process to approval.
Preparing to Publish and set the new site live.

Sending the final document to client once payment balance is received.
Professional Photography Services
Here at Still Water Studio we take seriously the "Art" of Photography.
Our passion is for people and we love the beauty of God's creation; bringing those two elements together and producing something that will last a lifetime is our Goal.
Our main focus is on human events:
Weddings
Engagements
Family Portraits
Senior Portraits
Birthdays
Church / Community Events
Our Pricing is done on a "Per Client" basis, seeing as each ones needs are different. However we do offer a baseline for where our sessions begin.
Eight hour Photo session for your Wedding starts at $4999
Four hour Photo session for your Wedding starts at $2999
Engagement Photo Sessions start at $599
Two hour single family Portraits start at $399
Two hour Senior Portraits start at $299
Birthday Parties start at $699
General Event Photography, four hours session starts at $1199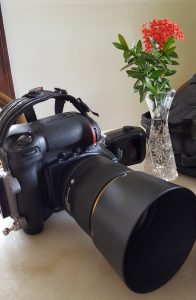 We offer the finest in digital photo rendering, utilizing top of the line Nikon full frame cameras as well as professional location lighting, ensuring the best possible portraits.
We provide your proofs in an animated slideshow that is set to unique music, offering the very best of first impressions. We also have our digital storefront, where you can purchase hard copy prints in a variety of print options, everything from top of the line photo paper, canvas and even your photos printed on metal.
We look forward to developing a long standing relationship with you and are excited about your next photo session with us… Cheers!
Payment
What is the payment method
Prior to commencing work on your project, we request that a portion of the bid price be forwarded to our office as a small sign of good faith. Work will commence immediately, once the initial payment is verified. As we approach the midway and completion of the project, subsequent payments will be required. The following is a summary of the payment schedule:
One third due upon award acceptance
One third due at the midway point in the project
One third due upon project completion
How to pay?
We accept check as well as Pay Pal for your payment. However, there is 3% service fee will be added to your invoice if you choose to use Pay Pal.
Online payment solution   
FAQs
How many drafts can I have during the working process?
We typically provide three (3) drafts for client consideration, from which they choose one to move forward.
What kind of format / files will I have when the project is done?
For graphic design, you will have the final working file for your project. There is no extra charge if you would like extra formats, such as PDF's and image files. For web site project, you will have the final site mock up, the working files and the web site set live (with the clients chosen Host Company).
When can I expect to see a finished product?
This varies from project to project, however as an example; if we have good communication and content gathering from our client and we're building a five (5) to ten (10) page basic web presence, you could expect a turnaround of two to three weeks.
Helpful Client Information
These are some of the most common components you'll need to address in order to develop a complete functional specification for a new or a 'facelift' website build. Some may not be appropriate for every project, such as E-commerce, so simply cross that off the list. And some may be too 'web geeky', such as supplying direction on the Information Architecture. Flesh out as many of the requirements as you can up front and identify areas that you'd like help from the team here at Still Water Studio, together we'll create something beautiful.
Design
The most straightforward way of approaching this is to share websites that you like and specifically what elements you like. The primary way that we've seen design go bad is when the client gets too involved in the minutia of the design process. Yes, you are the client and you know what you like, but unless you are a professional designer, your best interests are served by being open in this area.
Responsive Implementation
The capability for the site to intelligently display across desktop, tablet and mobile devices. Also will designs for the Responsive be necessary or is the developer cleared to make the best choices as they present themselves.
Guidance on Content Organization and Information Relationships
In the web world, this is termed IA or Information Architecture. For example, if a site has a sidebar column on interior pages, is the content in this sidebar column consistent throughout the site? Or does it change on a per page basis? A combination of both? Many times this is up to the developer to figure out, but you should be able to tell them how you'd like it to work.
Interactive & Animated Elements
Basically anything that moves or you can click and not go to another page. Examples are: drop-down menus, slideshows, interactive maps, photo galleries etc.
Interior Page Templates
Not every type of content will comfortably display in your standard interior page template. Sometimes you need a page to display or behave differently. There's a limit to how much can be achieved through the post editor regarding layout. Generally speaking, the layout should not be implemented in this manner and tables are not the answer either. This is where page templates and custom post types come in. As a general rule of thumb, if you have a page that changes how content looks, such as additional columns, grid format, or if you're changing the way a user interacts with a page such as tabbed panels, carousels, accordions, etc., you probably need a page template. And, even more complex pages may need multiple templates and custom post types to populate those pages elegantly. We can help you figure that out, but it does help if you have an idea of how you'd like the unique pages to look.
Posters and Banner
Postcard and Mailer
Stationary and logo
Packaging
Promotion Ad and Coupon
Book Cover & Booklets
Magazine Ad
CDs & Inserts
Catalog
Identity & T-Shirt
Wedding Photography
Portrait Photography
Senior and Event Photography
Object Photography
Still Photography
Digital Illustration
Map
Photo Retouch